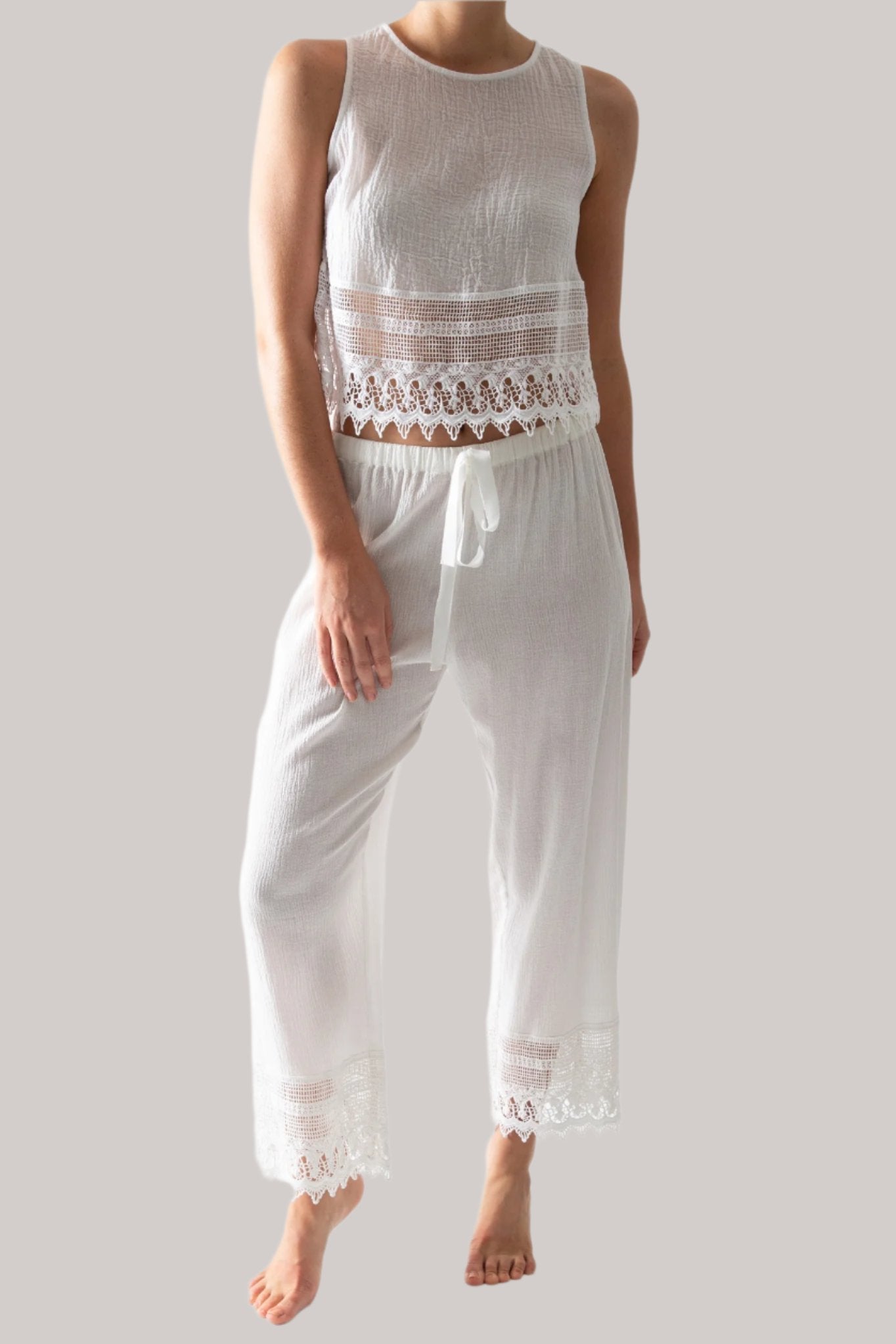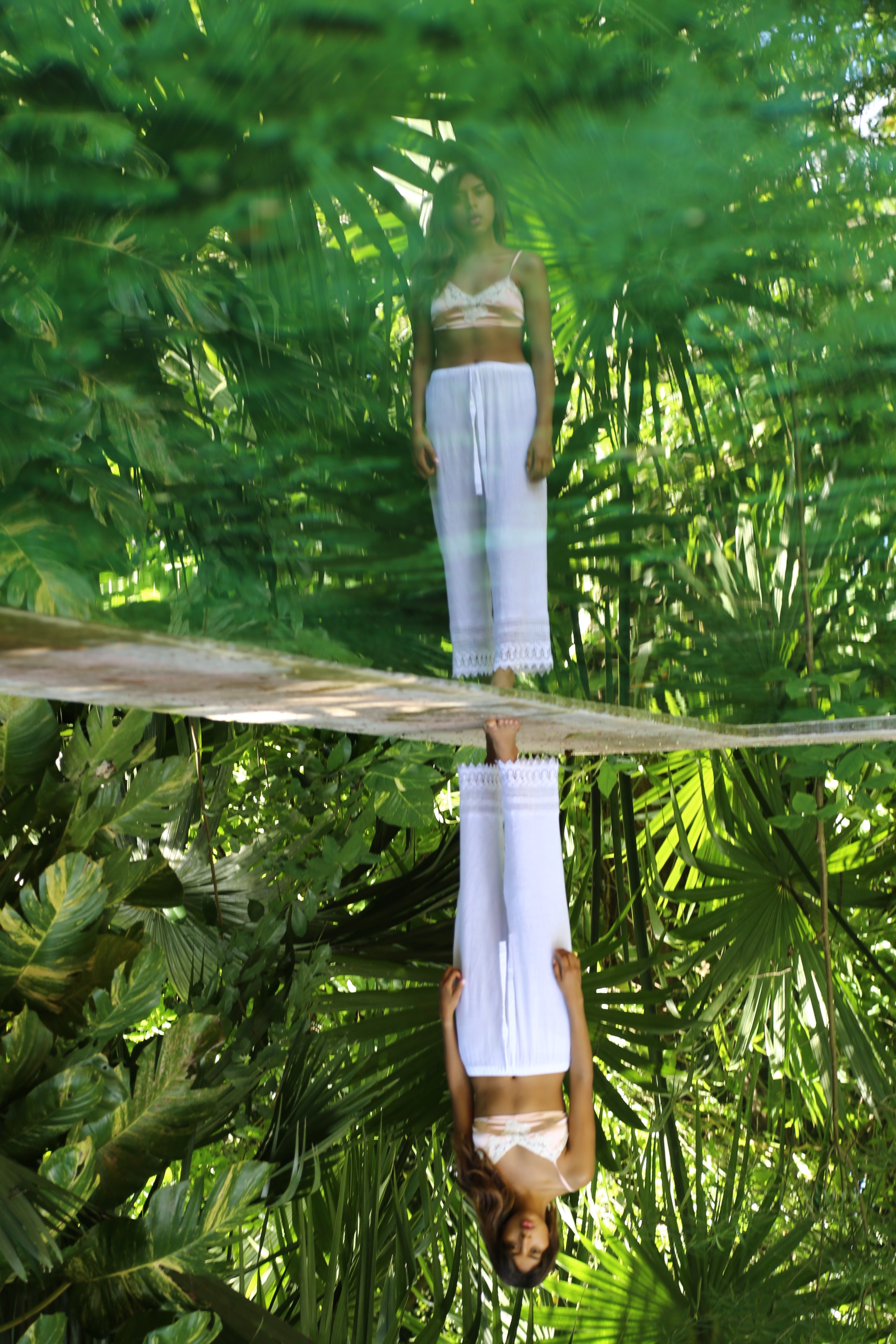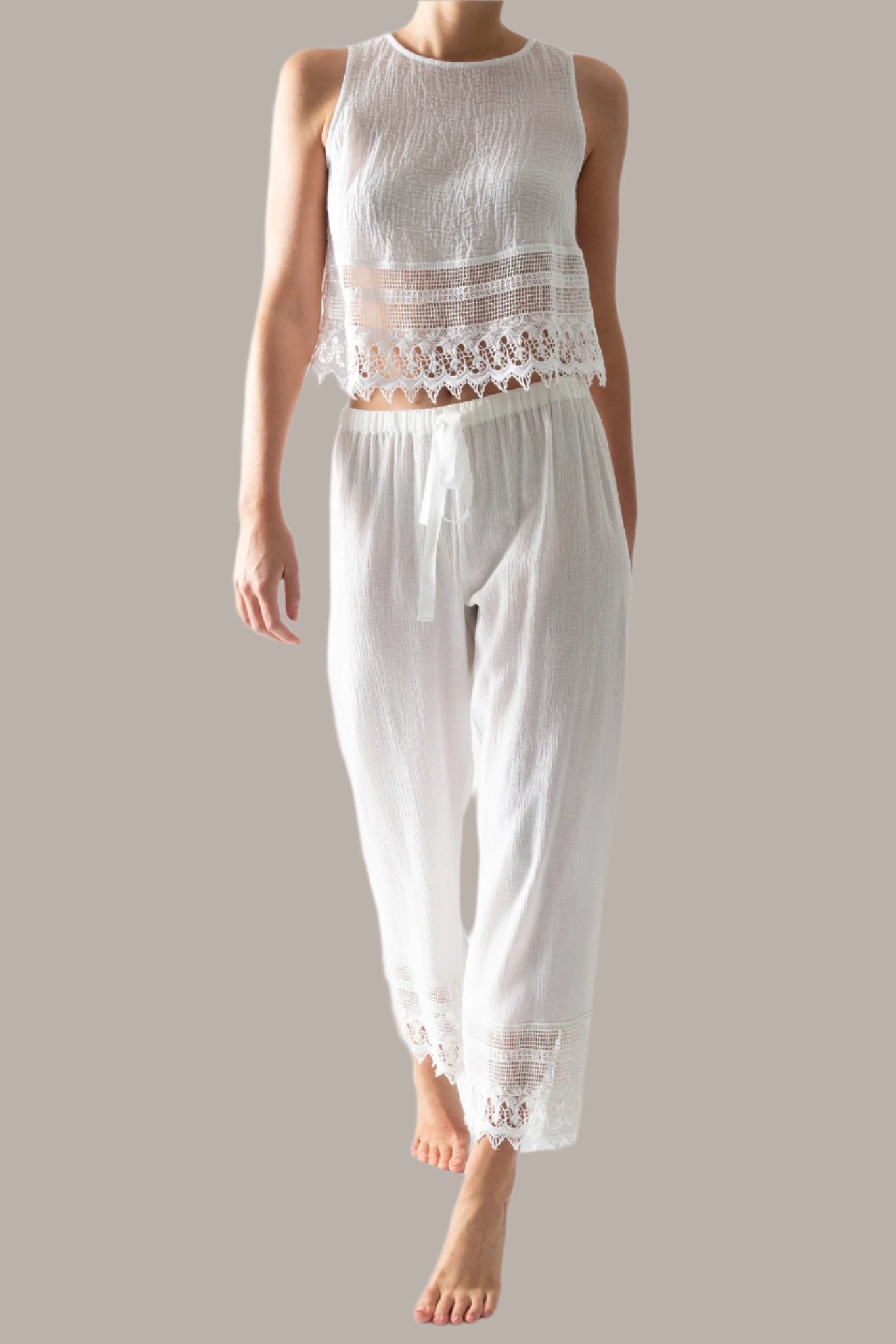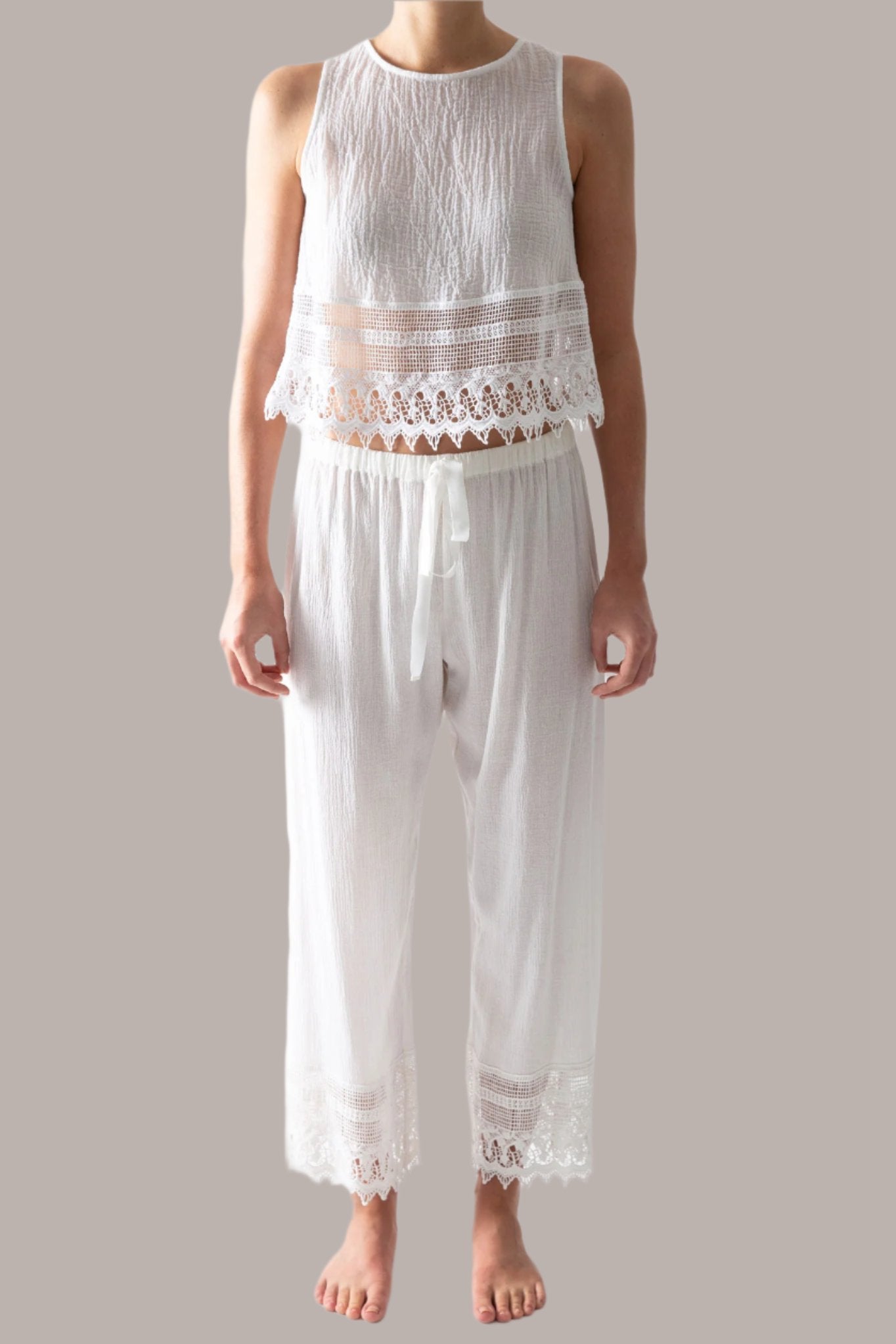 100% Cotton Gauze, 100% Cotton Trim
Color: Pure White
Drawstring tie up waistband
Hand Wash 
Imported
Our drawstring Jodi gauze pants are made for a day spent lounging on the daybed surrounded by pillows. The loose, airy fit moves with you in case you'd like to sneak in a few quick asanas. Soft, pretty cotton crochet lace trim at the ankles might tickle a little.
Recently Viewed