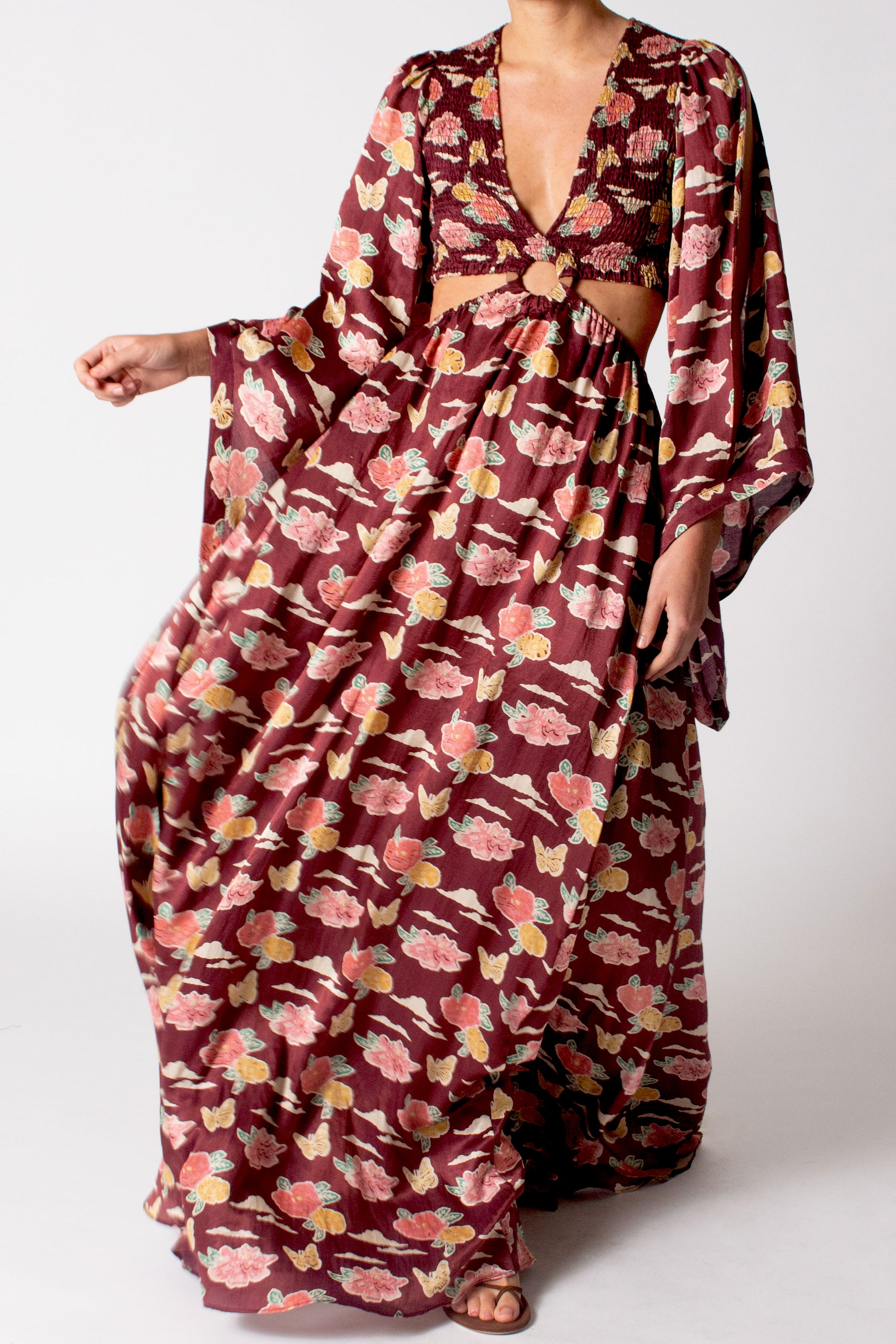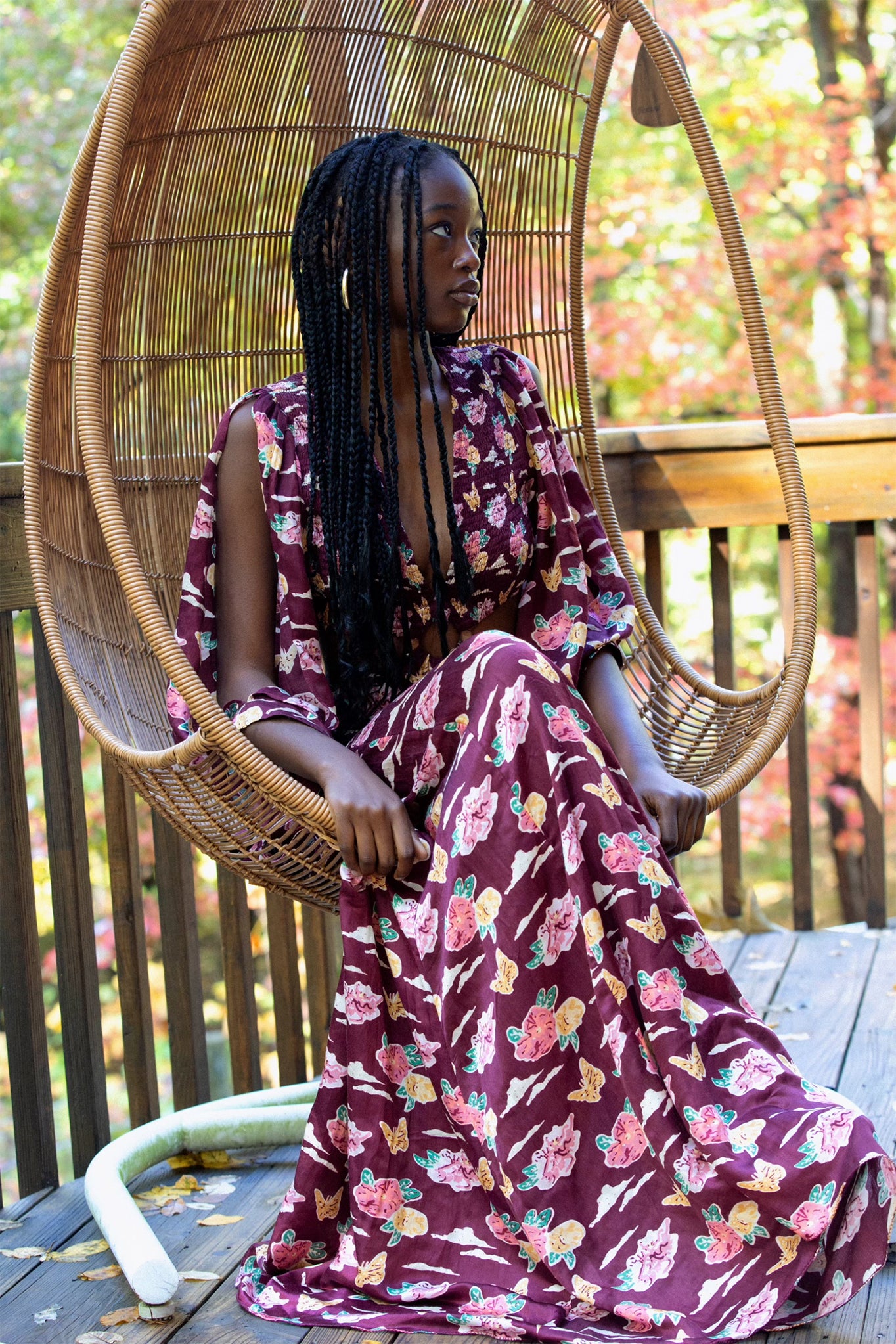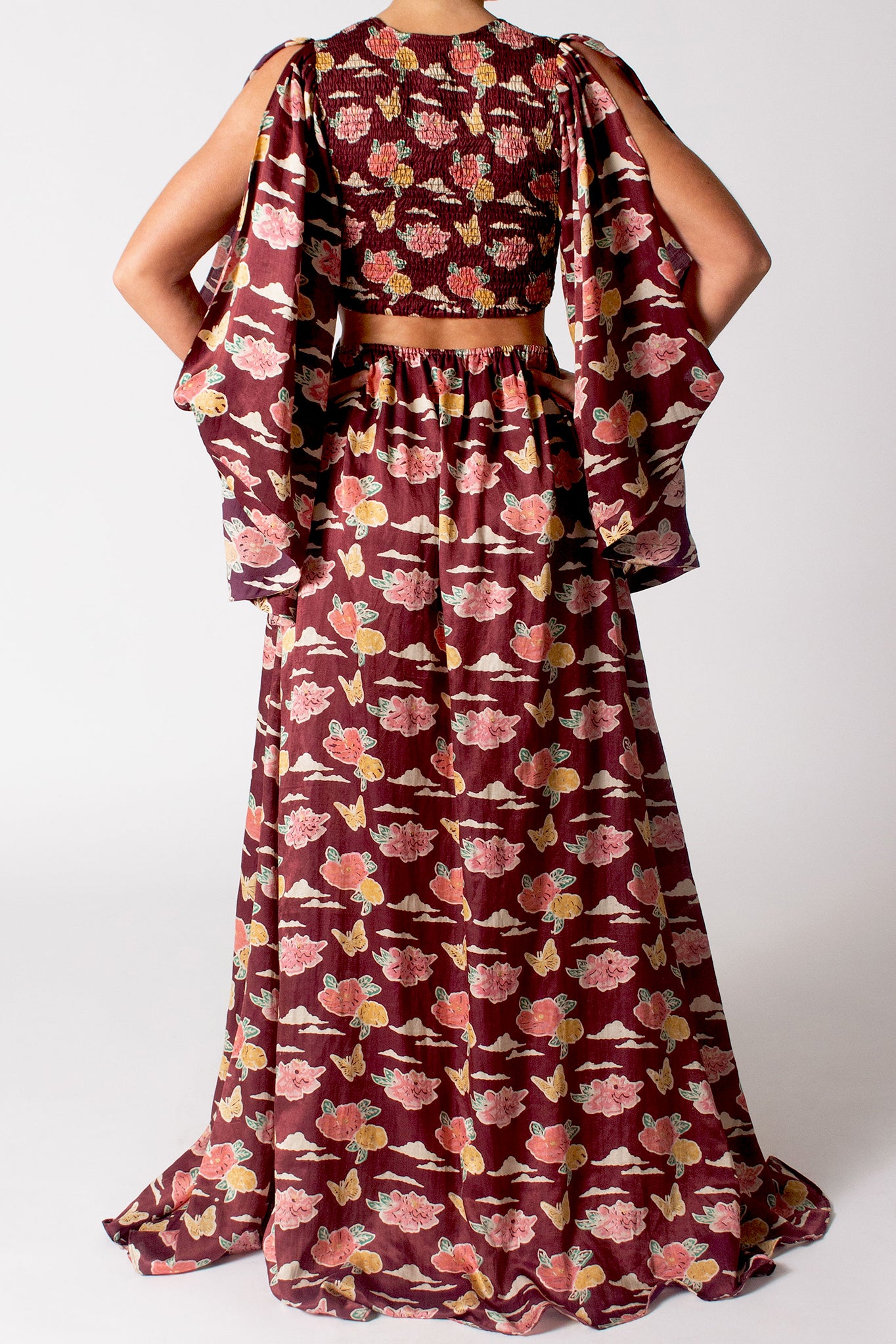 70% Cotton, 30% Silk
Color: Bordeaux
Side slit sleeves
Custom designed block print
Hand Wash 
Imported
Turn up the sexy in our dreamy block-print Amora dress. It's the same flowy silhouette as our beloved Farrah dress but Amora ads flared, slitted sleeves and a vintage-inspired wooden midriff ring. The pretty sky and floral print is printed on unbelievably soft silk voile that whispers against your bare skin.
Recently Viewed