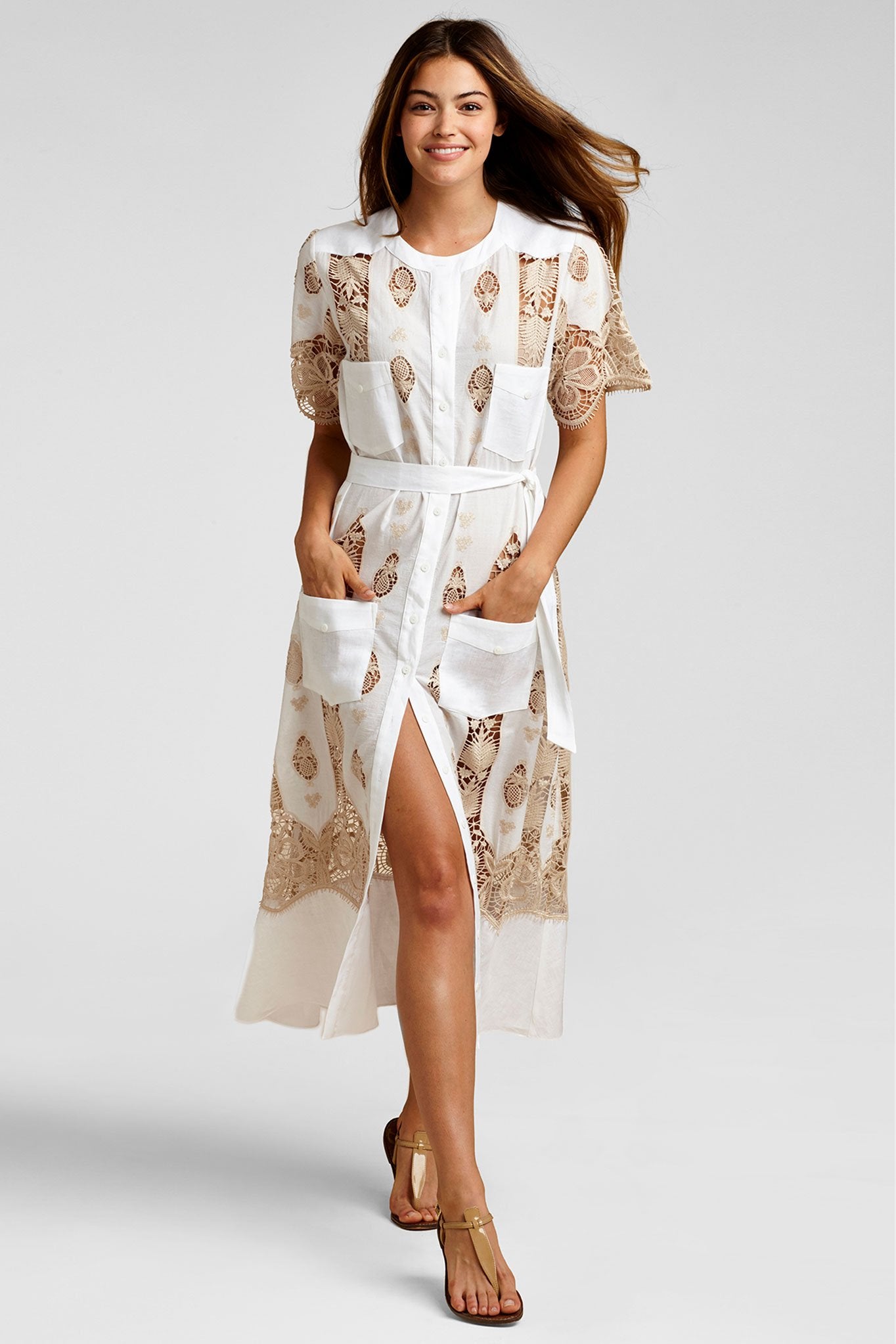 Coraline Tropical Broderie Anglaise Dress
Base: 100% Cotton; Belt, Pocket and Sweep: 100% Linen
Color: Pure White/Sand 
Custom Tropical Broderie Anglaise 
Button Front Closure/ Removable Belt
Hand Wash
Imported

Perhaps designer Miguelina Gambaccini's favorite piece for summer 2018, the Coraline, a testament to the ancient art of broderie anglaise, is truly an original. First, there's the custom-made, conversation-starting tropical embroidery, which makes up the scalloped sleeves, appears in panels, and pops up in reverse tear-drop cut-outs. Next, the supremely soft linen that you'll basically never want to take off. Then, get excited about the four pockets perfect for all your spring and summer essentials, or just for posing pretty, hands casually tucked away. Finally, the button front closure lets you show off as much skin as you want, meaning you can adjust Coraline to go from day to night in a snap. 
Recently Viewed