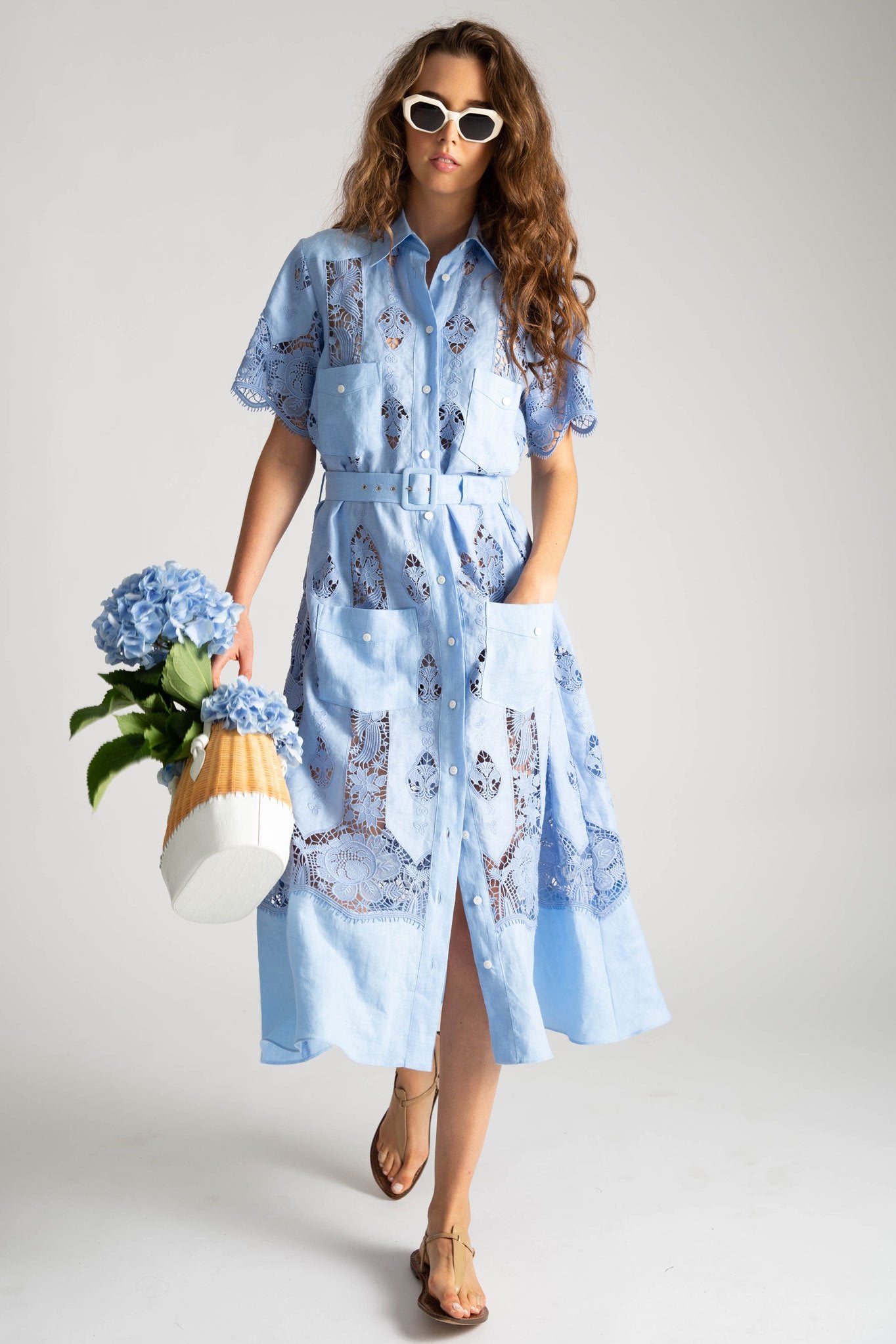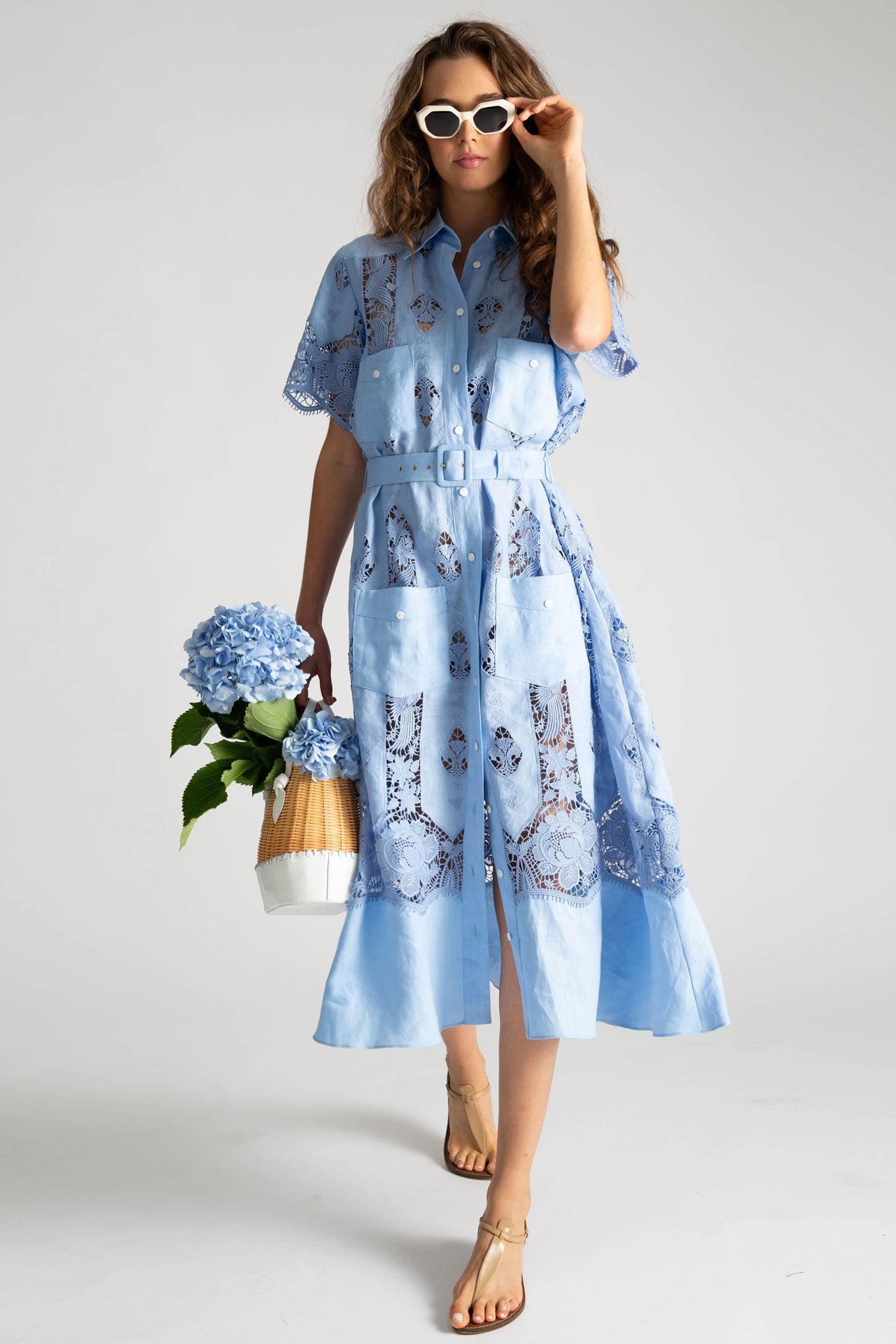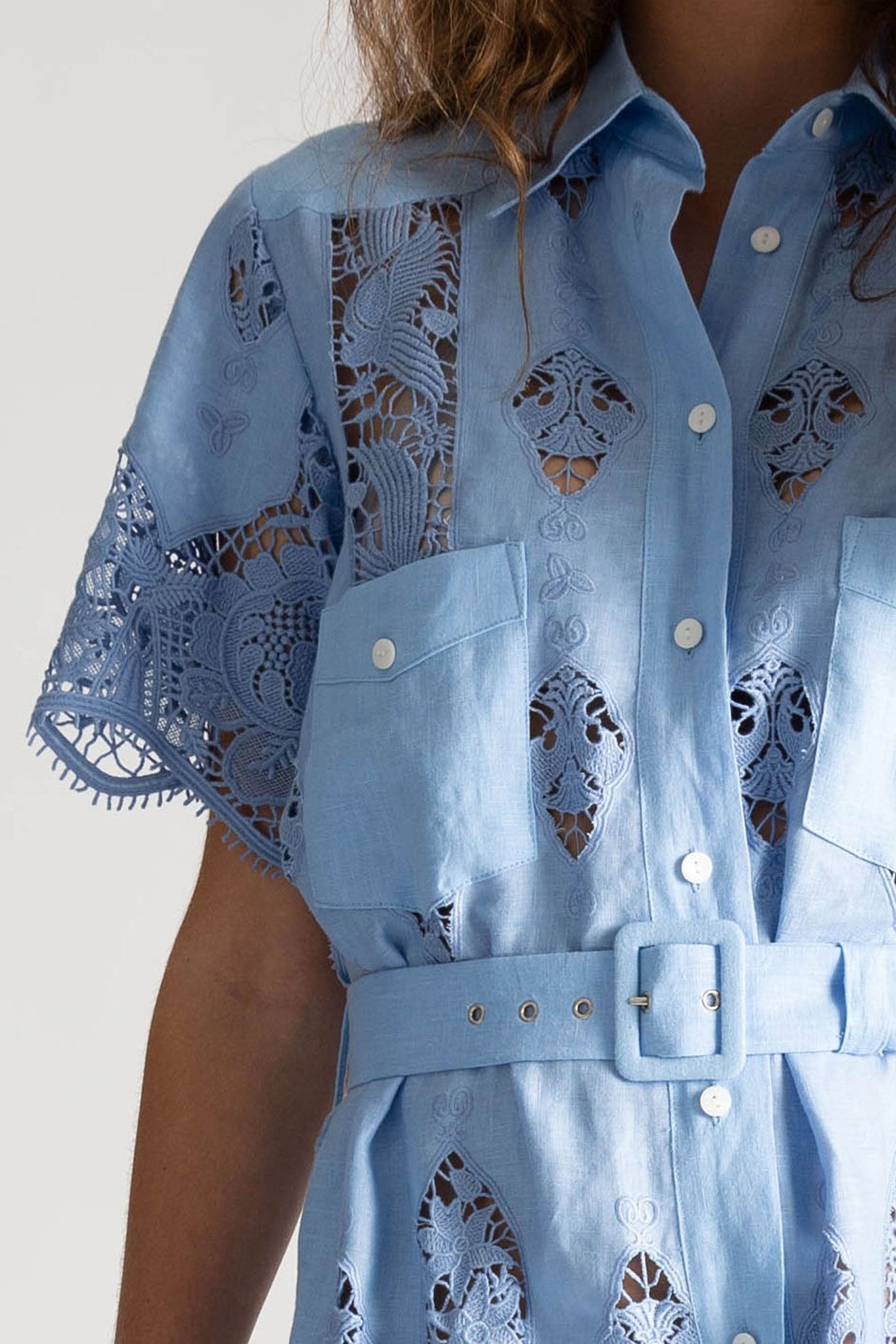 100% Linen Base, 100% Cotton Embroidery 
Color: French Blue
Button down center front closure
Removable belt
Hand Wash 
Imported
Inspired by classic guayabera shirts worn in Cuba, this pretty linen dress exudes a timeless sophistication. The custom-designed lace and Granadilla scallop embroidery is simply extraordinary to behold. The airy silhouette invites the tropical breeze to kiss your skin as you wander the market in search of lunch. Or the perfect mojito.
Recently Viewed